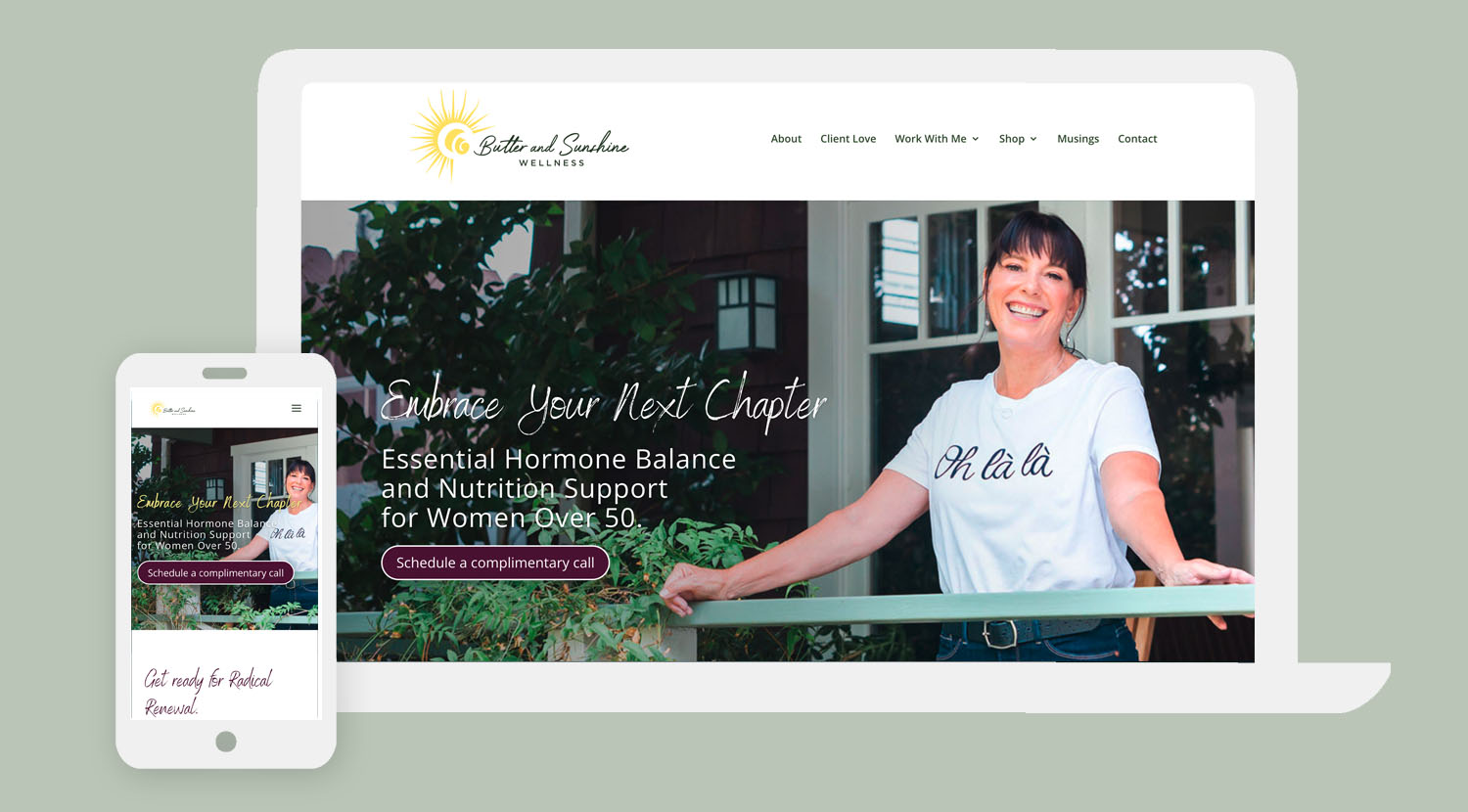 BUTTER AND SUNSHINE WELLNESS
New Brand Identity, New Logo, website re-design, and full WordPress build for an amazing wellness Coach.
 CLIENT OVERVIEW
Butter and Sunshine Wellness is the wellness coaching brand of Julie Graham. Julie asked me to help redesign her website and to design a new logo. She is incredibly happy with the new logo and visual style of her new website and identity design.
tool tip of web design



Website Development

tool tip content