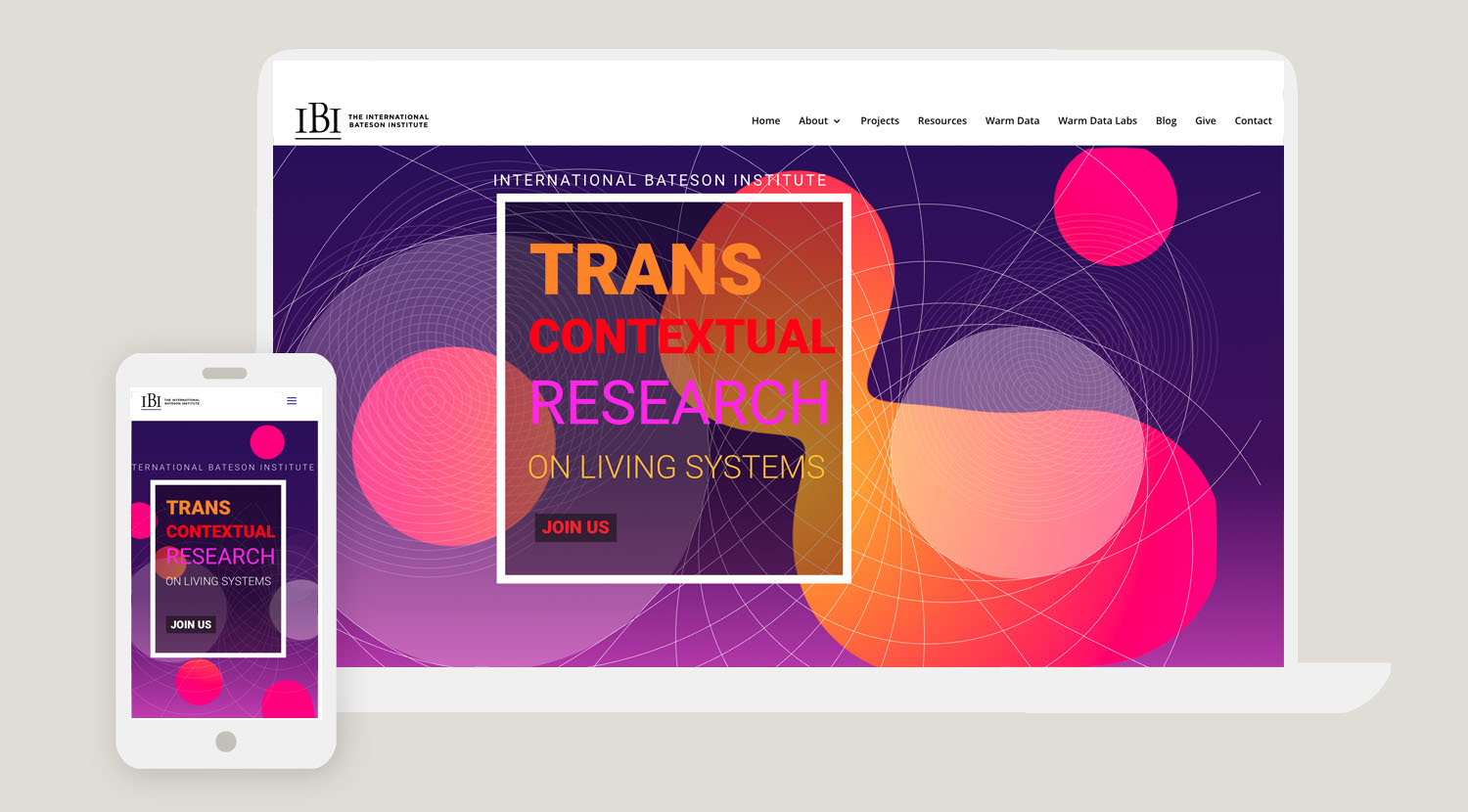 BATESON INTERNATIONAL INSTITUTE
A new brand update and website to catapult
the social-benefit thinking group into the world stage.
 CLIENT OVERVIEW
The International Bateson Institute is a social-benefit thinking group. Inspired by Batesonian concepts, the IBI furthers the research on transcontextuatlity and how interactions in complex, living systems can be understood and positively influenced. 
The new website is an informative and dynamic experience worthy of a cutting edge group of thinkers.
tool tip of web design



Website Development

tool tip content
Website Design Highlights