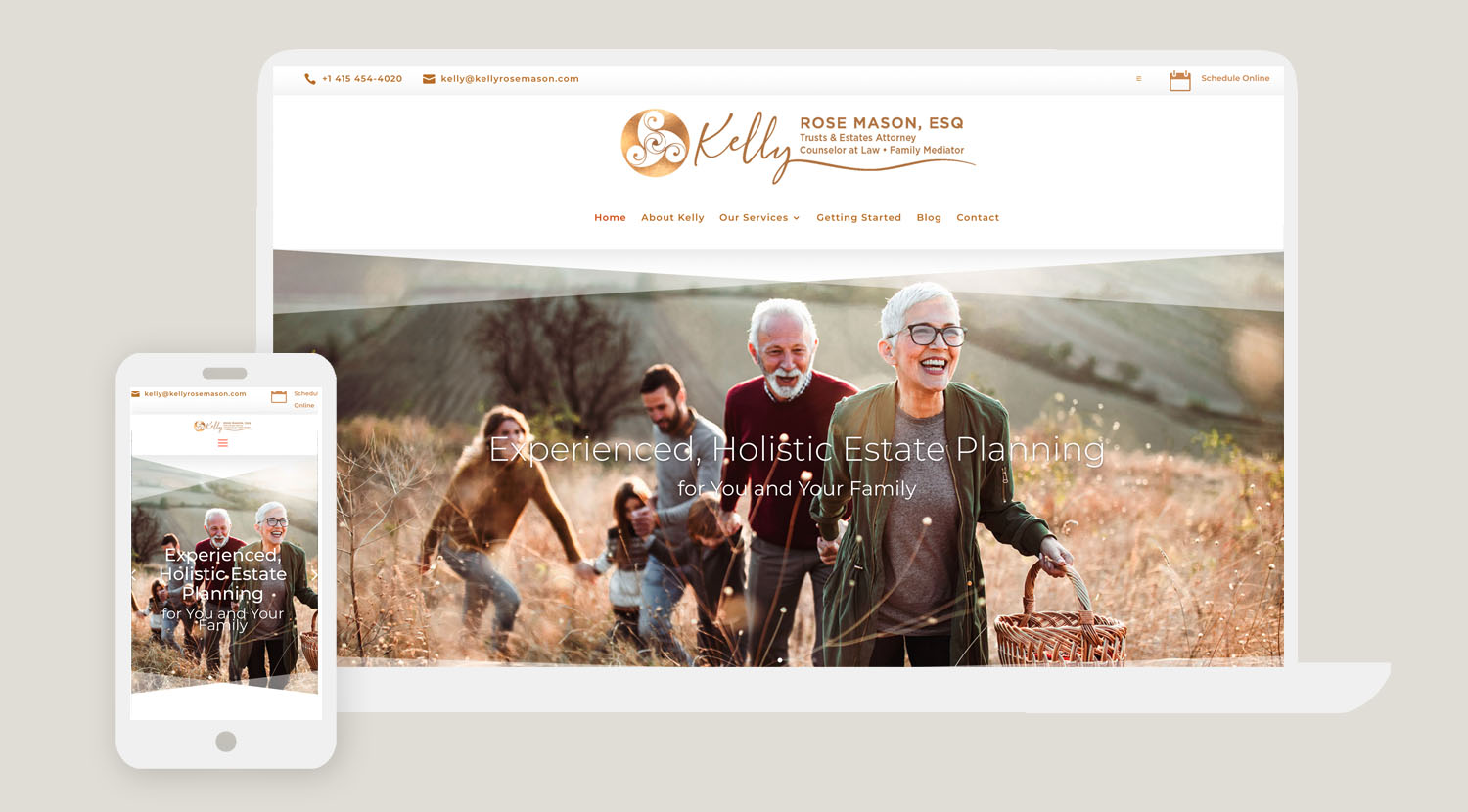 KELLY ROSE MASON, ESQ.
A new website and updated logo for a Holistic Estate Planning Lawyer.
 CLIENT OVERVIEW
Kelly has been a long time client and was in need of a professional logo and website to attract new clients and establish an online presence.
Kelly Mason is an amazing woman and her brand identity and site needed to reflect her healing approach to mediation and yet be professional and beautiful. I designed her logo to reflect her feminine wisdom of the Goddess and the fluid agility to mediation.
tool tip of web design



Website Development

tool tip content