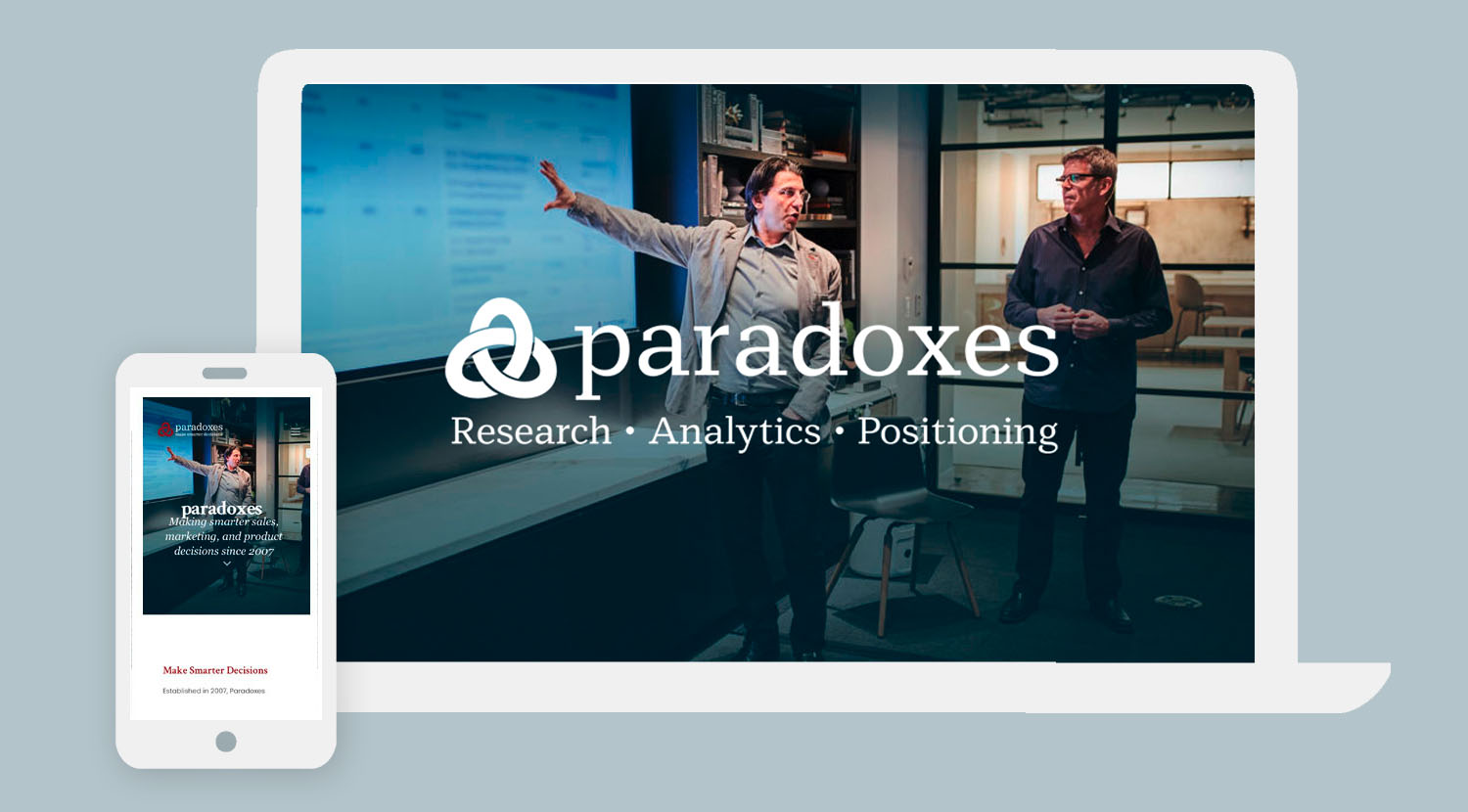 PARADOXES, INC.
Brand update, website design, and full WordPress build for a Strategic Marketing and Analytics Consulting Business.
 CLIENT OVERVIEW
CHALLENGE
Help Paradoxes, Inc. become a leader in the high-tech strategic marketing world. To update their outdated brand, website, and marketing collateral to demonstrate their leadership, and humanize their messaging with professional and contemporary, cutting-edge content.
OUTCOME
Increase in website traffic, customer acquisition, and audience growth. We created an effective strategy, powerful identity, seamless interaction, and memorable experience. The new branding, website, and marketing materials supported Paradoxes, Inc. as the premiere and strategic marketing organization. Paradoxes, Inc. grew in revenue exponentially and the rebrand, website and marketing materials are still being used 5 years later.
tool tip of web design



Website Development

tool tip content

tool tip content



Video Production & Integration

tool tip content