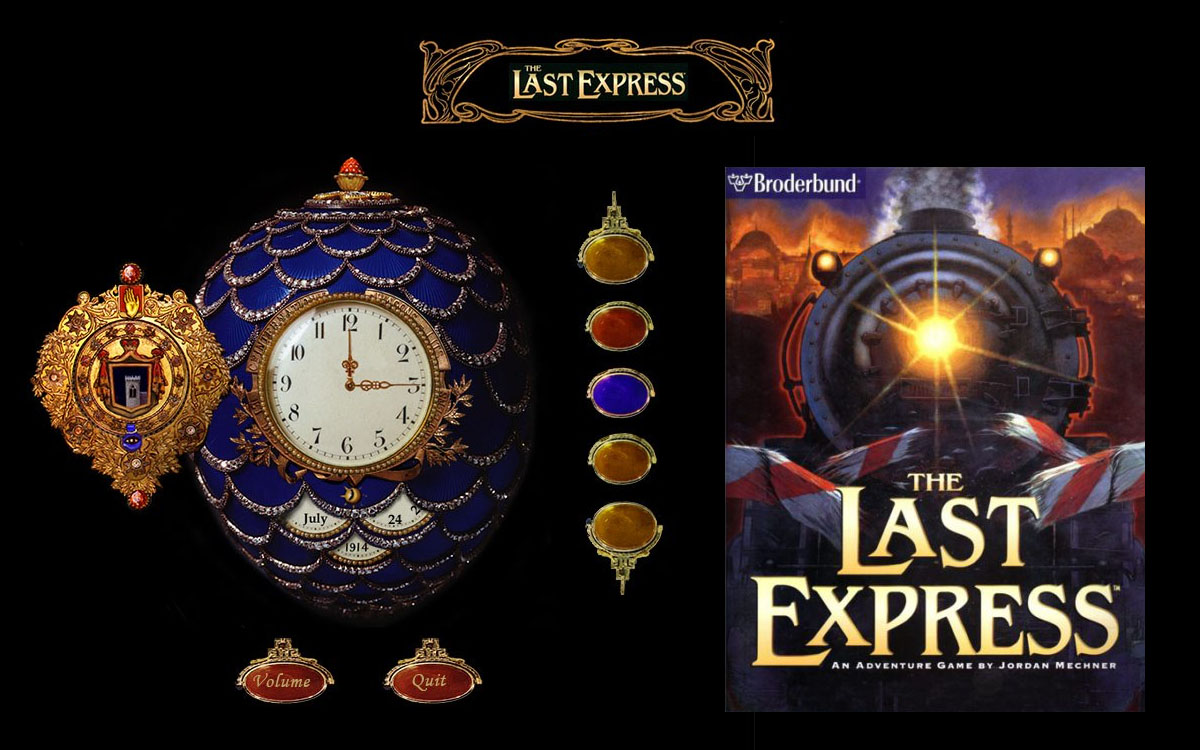 THE LAST EXPRESS
 One of the best adventure games of all time. A game by Jordan Mechner (creator of Prince of Persia)
My Role:
Art Director, UI Designer, Character Designer, Rotoscope co-developer, and animator
I animated the opening sequence of the train title sequence, the majority of exterior train animation and the scrolling background motion graphics in the game. It was a challenge to limit the animation frames so as not to max out the processing time restrictions.
tool tip of web design



Character Design



2D Animation



Co-Designer of Digital Rotoscope



Art Directed 19 Animators
The Last Express iOS Trailer 2012
Step aboard the 1914 Orient Express in this award-winning mystery adventure from Prince of Persia creator Jordan Mechner. Described as one of the best adventure games of all time, The Last Express is an intrigue-filled adventure set aboard the luxurious Orient Express.
I was brought in by Jordan Mechner as Art Director to help start the epic Last Express game in 1993. I was also the Rotoscope Character designer and interface designer and animated many of the action/special effects scenes including the opening sequence.  I lead a team of 19 animators and artists during the course of 4 years. Right after completion, the game was well received but soon got lost in Broderbund's many company buyouts and transitions.  The marketing never really got off the ground and the game was lost in history until it was re-released again by DotEmu and is now available on a variety of mobile platform such as Steam Gold Edition, Android App, iOS App and Mac App.
Published by Brøderbund in 1997 on three CD-ROM disks, The Last Express was an immersive adventure game that put the player on board the Orient Express in July 1914, crossing Europe on the eve of World War I. It pushed the boundaries of interactive narrative in ways that no game has done before or since. Game technology has advanced, but The Last Express story, characters, and design have stood the test of time and won the loyalty of an exceptionally passionate and committed fan base. I am extremely proud of this game and look back at that time working at Smoking Car Productions with fond memories.
Smoking Car Productions started with Jordan Mechner,  Tomi Pierce, Robert Cook, Donald Grahame, Patrick Ladislav, Noel Marrero, Mark Moran, Mark Netter,  Justin Gardner and myself.  In four years,Smoking Car Productions grew to 60 people!
To create the art nouveau-inspired animation for The Last Express, I helped developed – and patented – a digital rotoscoping process to transform live-action footage into hand-drawn animation. Digital cartoon and animation process: US 6061462 A
In order to make our portrayal of the 1914 Orient Express as historically accurate as possible, the Smoking Car team tracked down the original pre-war blueprints, train timetables, and even the last remaining sleeping car, derelict and abandoned in an Athens train yard. Artistically and technically, it was an immensely ambitious undertaking, that only artists and designers will understand.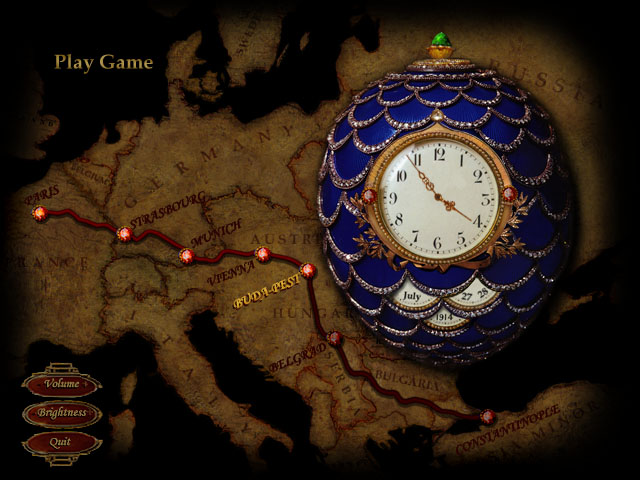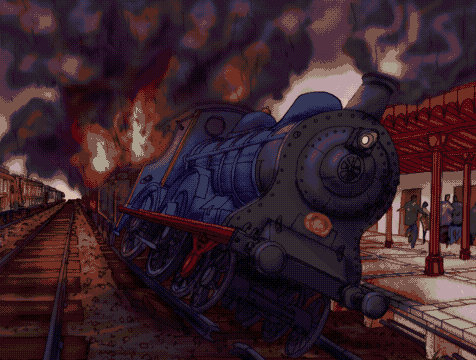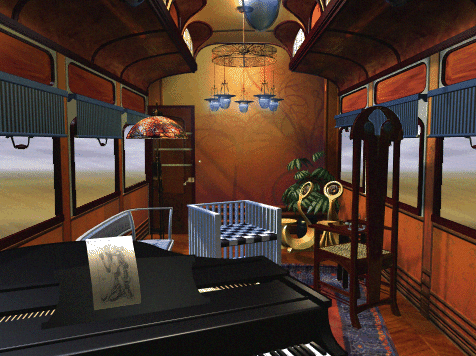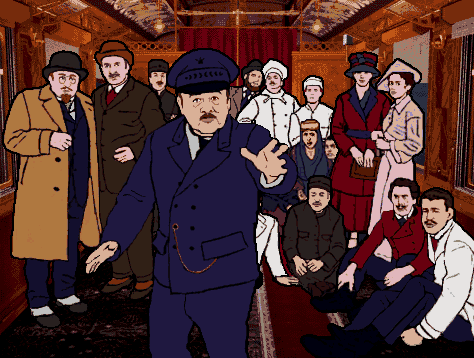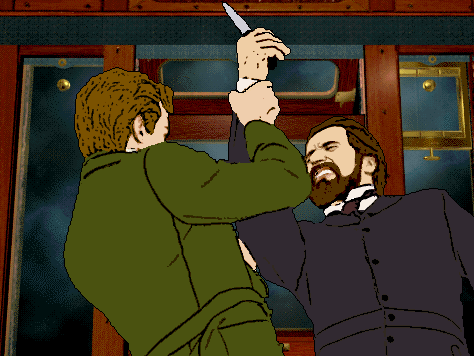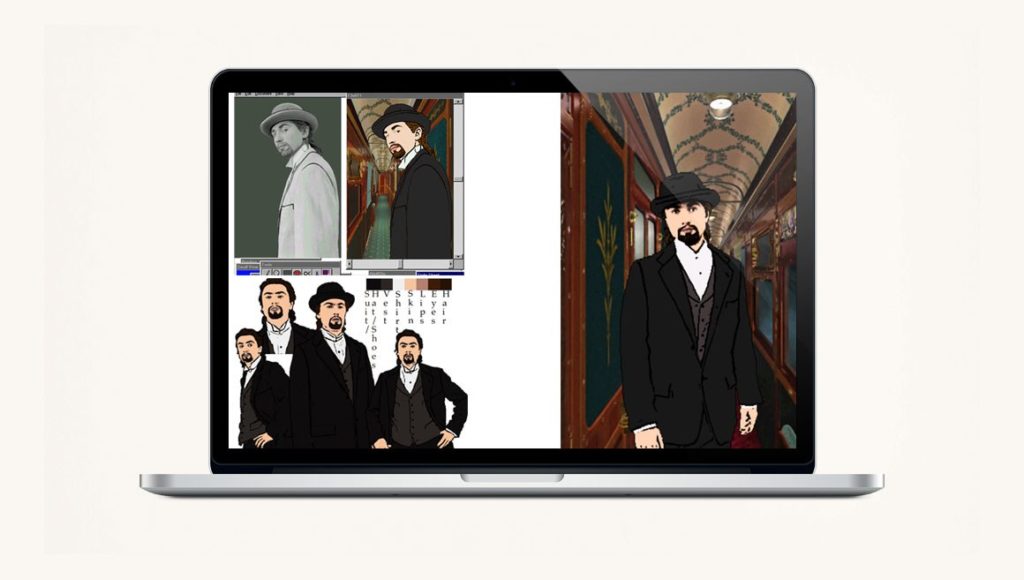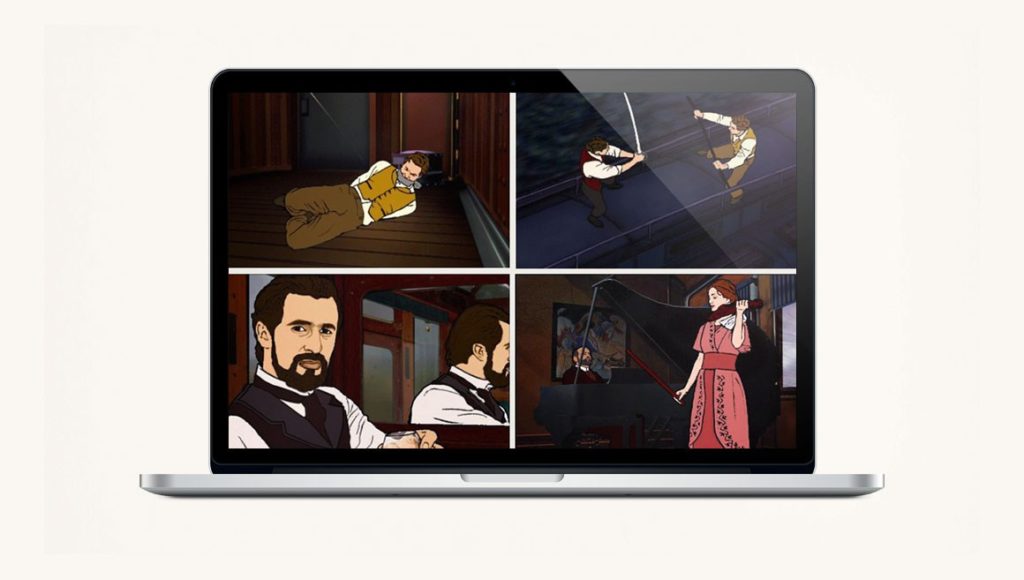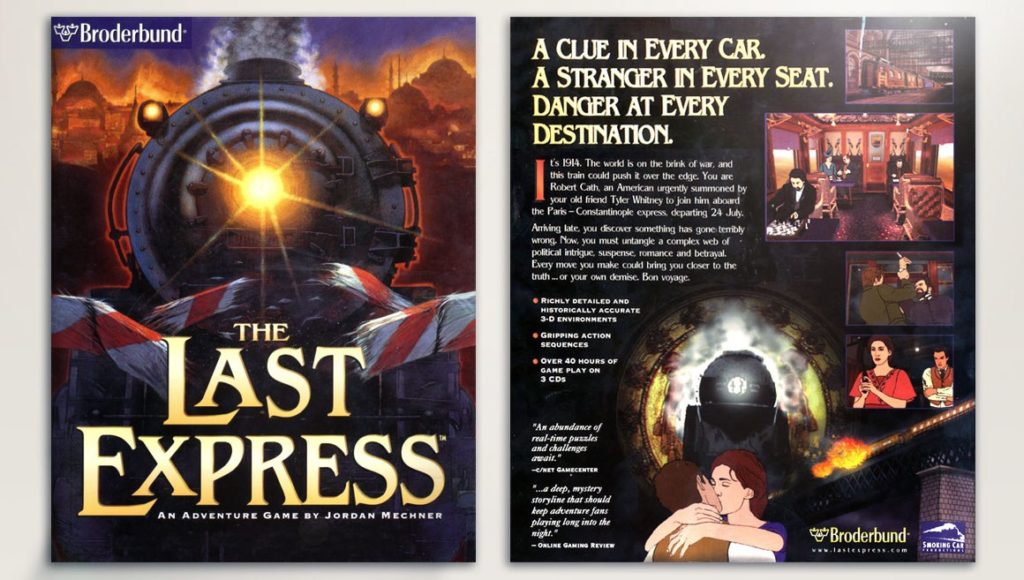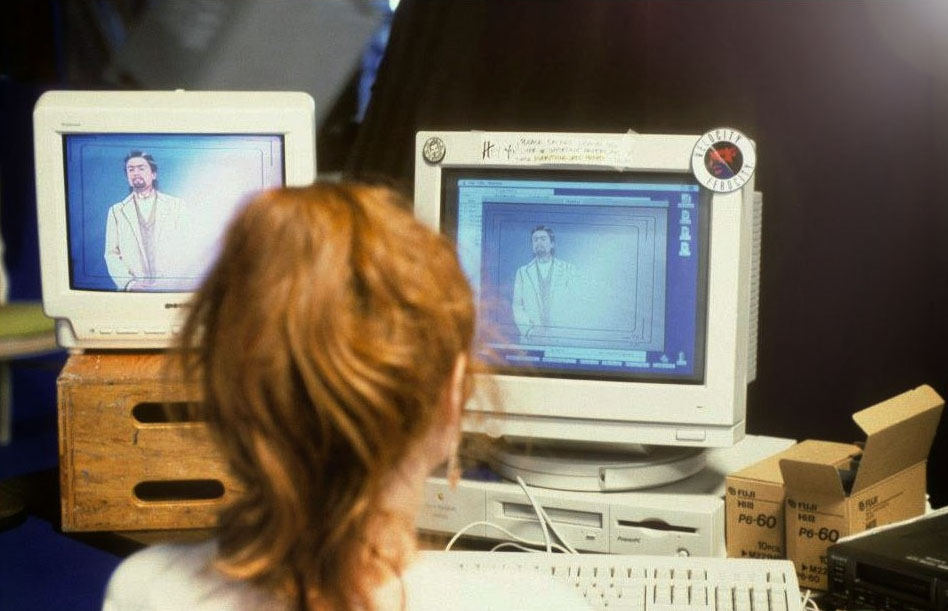 Nicole Tostevin on-set of the blue-screen motion capture film set. Yes, that is a really old PowerPC Macintosh
CNN
"A mix of Indiana Jones and Alfred Hitchcock… A winner."
Newsweek
"Exquisite design and a literary story… A trilling ride."
Adventure Gamers' The Last Express Review
by Heidi Fournier
"I would say that The Last Express is one of the most revolutionary games I have ever played."
Gamespot's Review
by Heidi Fournier
"…The Last Express could be among the best adventure games ever."
Gamespot
"Intelligent writing, complex characters, unpredictable plot twists and some of the most convincing voice acting ever heard in a game… Remains intriguing all the way to the spectacular ending."